Event Cooking Competition what is currently going on is an event that we MUST finish, this time at Farm Friend Favor Gift we can get rewards for getting NPCs that can be employed in our Forest.
This reward is very important for those of you who may be lazy to harvest the forest every day, with this NPC your work in the forest will be much easier.
Farm Friend Favor Gift Preference
The table below is the name of the NPC that can be given food prizes along with the desired food.
| | | |
| --- | --- | --- |
| Name | Gift Preferences | Hate |
| Julia | Meaty Corn Crepe | Floral Apple Pie |
| Tyshell | Floral Apple Pie | Grilled Fruits & Veggies |
| Tumbles | Tomato Frittata | Meaty Corn Crepe |
| Minty | Grilled Fruits & Veggies | Tomato Frittata |
If you give the NPC food other than what they like or hate, then the food will still be accepted by them and increase +4 affinity.
Maybe you also need Judge Favorite Food, you can check the link below!
How to access this mission?
To check the favorite menu, you can do this by: Records > FavoriteAfter that, go to the NPC by clicking on the desired NPC image and go to the NPC using fast travel or running normally.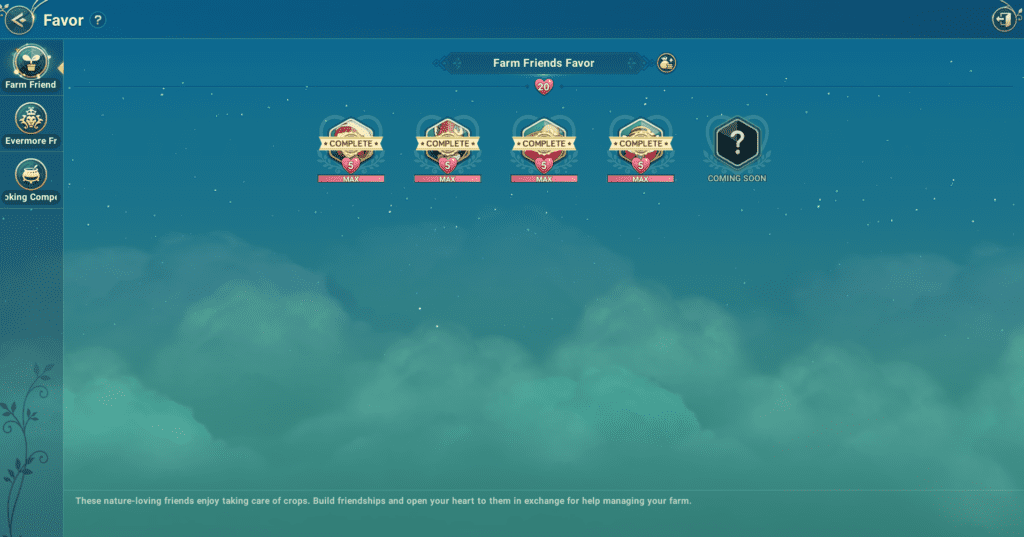 Example UI when giving Tyshell's favorite food.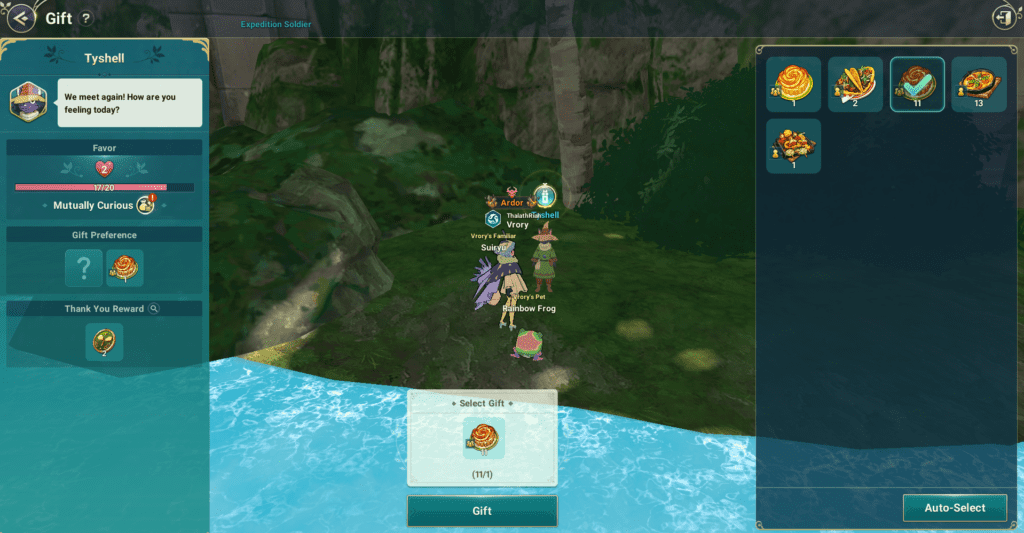 To cook these foods, you need a food stove that you can get from completing the main mission at the Cooking Competition event.
It was the furnace used to cook food in this event.
That's the gift preference that NPCs want at the Ni no Kuni CrossWorlds event, hope it helps!