Asterite token, Ni no Kuni players must be familiar with that term, but how do you cash out Asterite token to IDR? For a complete explanation of what the token looks like, you can check on the official netmarble website ni no kuni https://ninokuni.marblex.io/.
In summary, the process is like this:
Prepare CC or credit card to buy Black Diamond(Mandatory).
Select the desired Exchanger.
In-game check the current Asterite Token conversion rate
Buy Black Diamond according to the conversion rate.
Exchange Asterite Tokens.
Check Marblex wallet, selling NKA.
Convert MBXL to MBX.
Convert MBX to Klay.
Send Klay to Exchanger wallet.
Sell Klay and cash it into IDR via an exchanger.
NOTE: MUST HAVE A CC OR CREDIT CARD, YOU CAN USE JENIUS AND JAGO BANKS OR OTHER BANKS CAN ALSO IF YOU HAVE IT, IF YOU DON'T HAVE IT, IT'S BETTER TO DETERMINE FIRST AND WAIT FOR NETMARBLE AS THE PUBLISHER TO UPDATE THE PAYMENT! SORRY, CAPSLOCK ALL THE QUESTIONS TO READ AND I JUST WANT TO SAVE TIME GUYS SO YOU DON'T READ THIS ARTICLE IN WORTH :D.
Select Exchanger
First, find out which exchanger you want to convert to IDR? Some of the options that I know of for now are Indodax, Tokocrypto and Binance. I personally suggest withdrawing it on Binance, for an explanation you can check the following link: Withdraw Klay Binance fee Really cheap! Oh yes, to convert ordinary Asterite to AsteriteToken, you can use the same method when you want to convert Territe to Territe token (NKT).
Exchange Asterite to Asterite Token
To exchange Asterite for Asterite tokens, you can click on the shop menu and select Token Exchange , after that there will be 2 choices, namely Territe Exchange or Asterite Exchange, click on the 2nd part, namely Asterite token.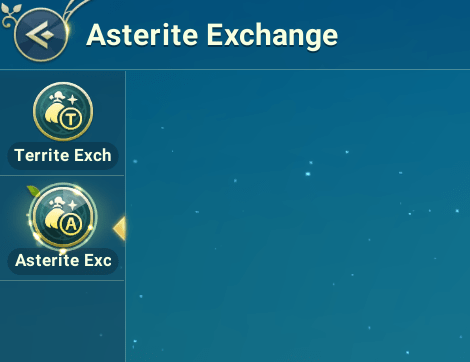 So after that, click Exchange in the NKA Exchange section, which is the first choice.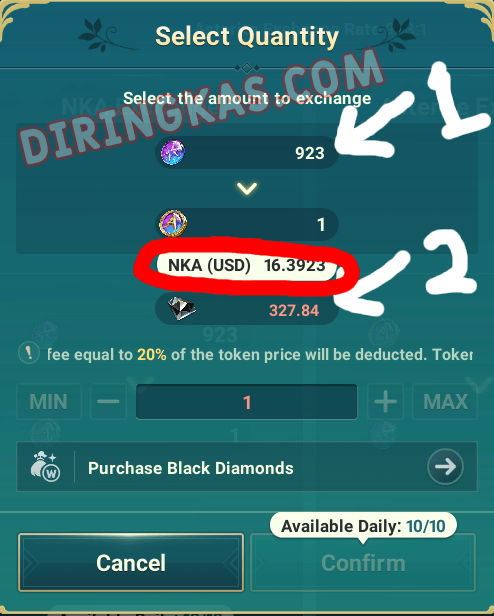 Things to note:
Asterite rate at that time (refreshed every 1 pm WIB (the rate changes)).
Required number of Black Diamonds (Refresh every 600 seconds/10 minutes).
The price of NKA (AsteriteToken) at that time (Red Circle) (updates follow black diamonds/10 minutes).
Oh yes, you can only exchange 10 NKA a day, OK? this is done by the developer so that there is no inflation in the market, guys. After the information displayed is in accordance with what you want, click confirm. Wait a while and check your MARBLE wallet regularly whether it's logged in or not. Note: to get the latest NKA prices, I suggest checking directly on the MARBLEX wallet by clicking AsteriteToken on the MARBLEX wallet Home screen and clicking Trade after clicking AsteriteToken.
Selling Asterite Tokens on the MARBLEX Wallet
If AsteriteToken has entered your wallet, click NKA or AsteriteToken on the main MARBLEX wallet page and then click trade.
It will look like that, click Sell and enter the selling price you want. The next steps are exactly the same as when you want to exchange Territe Tokens, if you don't know how to exchange Territe tokens, you can check this link: Sell Territe Tokens. Thank you for reading so far, hope this helps!
Writer and proudly owner of Diringkas.com!
I like to Staying up-to-date with the latest tech advancements, playing video games, discovering new games, and writing about them.