How to fix slow wifi. Huft, again indihome CS asks you to restart indihome wifi as if there is no other solution, it's a little bit told to restart even though sometimes it works but is that really the only solution?
A slow connection must be very disturbing activities, whether it's work or other activities.
Coupled with CS who only suggested restarting the indihome wifi, so I got even more annoyed, I as someone who is involved in wifi events will provide a more effective solution than restarting, here we go how to overcome slow wifi.
Causes of Indihome, Firstmedia, slow or slow wifi networks
This is something you should do before deciding what to do next.
The causes include:
Bandwidth is all used.
Too many wifi users.
Hot routers.
Interference from service providers.
FUP runs out.
For more details, I will explain in more detail.
Bandwidth is all used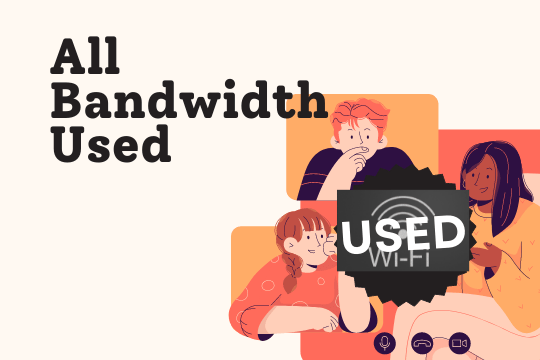 In short, bandwidth is the quota for the maximum internet speed provided by the service provider, so if you use all of it, the speed will automatically go down if you use it with guys.
Then what is the optimal speed needed so that wifi is not slow on a PC or on a cellphone? Is 5Mbps fast or slow? Is 20Mbps fast or slow? How about 30Mbps?
This question must have occurred to you, the answer depends on what you are going to do and how many users will use it.
I will map out how much speed and bandwidth are sufficient to determine how fast your wifi is.
| | |
| --- | --- |
| 5Mbps | suitable for use by 1-2 people only at the same time, provided that you don't do heavy activities, for example downloading and uploading files, be it videos, images, or ordinary files |
| 10Mbps | suitable for 1-3 people simultaneously, the same as 5Mbps but on a rather large scale. |
| 20Mbps | suitable for 2-4 people simultaneously, the rules are still the same as 5 and 10Mbps. |
| 30Mbps | suitable for 2-5 people at the same time, still the same as the rules above. |
How to be free from bandwidth limitations so that you are free to do any activity?
There are several ways that can be done, namely by limiting the internet speed of each user or it could be by upgrading to a higher speed.
Apart from that, I don't think there is another way, or maybe if you know something, you can try commenting below.
What is the optimal wifi speed so that it is not slow?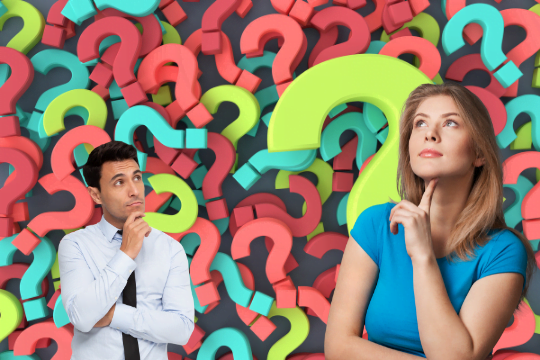 For questions like this the answer is relative to what you will do with the wifi, 30Mbps is enough if you only use it for playing games, browsing lessons, watching YouTube with 720p-1080p quality, tiktokan and social media.
If you are an indihome user, and in your house there are about 3-4 people, I recommend using the one 30Mbps so that the bandwidth is not tight, above 30Mbps like 50Mbps, 72Mbps, 100Mbps, it's definitely fast, guys.
However, it is possible that even that speed can be slow if someone downloads and uploads large files, guys, so finding out how to limit download and upload speeds seems more appropriate, for downloads I recommend using FDM to limit the speed, you can read FDM what is it below. Limiting download and upload speeds is also a way to overcome slow wifi which is quite important guys.
I recommend services other than indihome like Biznet, XL Home or MyRepublic, but if it's not covered, just give up using Indihome hehe.
But if your place is covered by Biznet, XL Home or even Myrepublic, then I highly recommend changing to them, because apart from minimal interference, the provider also has fast speeds.
Too many wifi users
In many cases that I have encountered, this is the most common reason and many also do not understand that many users can cause slow/slow speed.
Wifi that has too many users can be caused by several things, for example:
Wifi passwords are scattered.
Wifi was hacked by neighbors.
Lack of owner knowledge to limit the number of devices (mobile phones, computers and laptops) that can connect to wifi.
Wifi hacked by neighbors, what to do?
Change the password, protect the router by logging in to the router you have, for example Indihome using TP-Link, then open a browser (google chrome, mozzila firefox, opera, safari) and type in the router's IP address.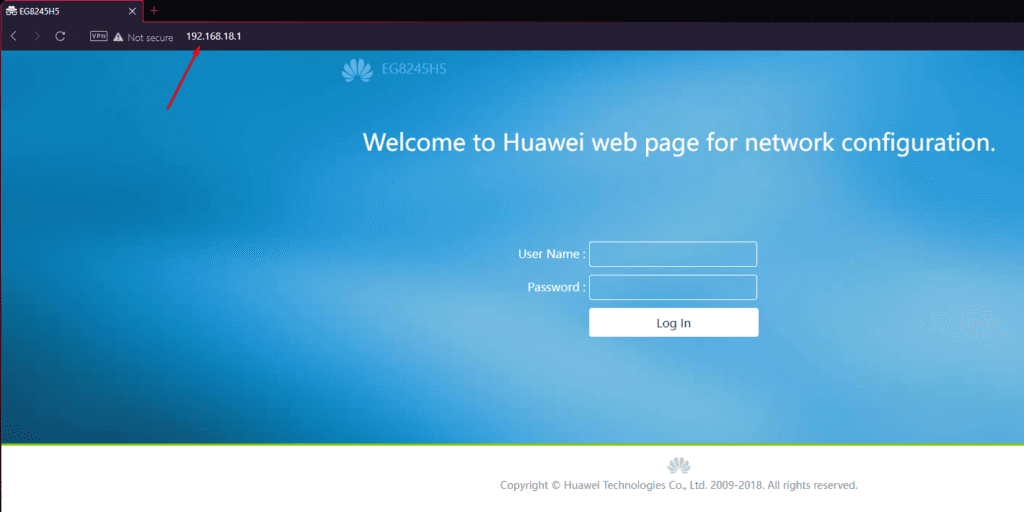 Router IP address:
192.168.1.1
192.168.1.254
192.168.1.253
192.168.100.1
Try one of the 4 router addresses, until you see your router login page. If all of the four router IP addresses can't work, then you can check manually, how to do it:
Check router IP address on PC
Open a command prompt by pressing the button Windows + R > type "cmd".
After that type "ipconfig".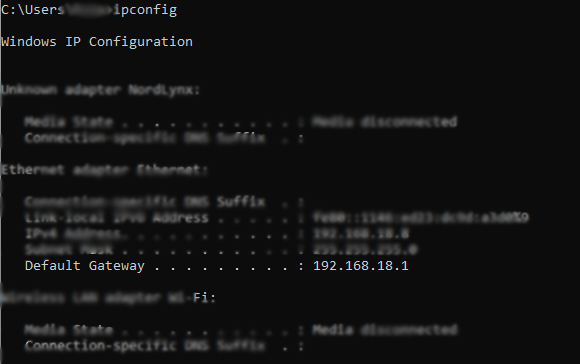 More or less it will look like the above, and see the focus on the "Default Gateway", look for the one with the IP address, on my computer it happens to be 192.168.18.1, it is the router IP address we are looking for and will be used to solve the problem without restarting the indihome wifi.
Check router IP address on HP
Open settings on your cellphone, select Wifi and then a connected wifi will appear.
After that click the details of the wifi that you want to know the IP address of the router, for example on my cellphone, namely Xiaomi like this:
That is the IP address of the default gateway that will be used to enter your router, for Android and Iphone you can use this method!
| Username | Password |
| --- | --- |
| admin | %0|[email protected]!berhO3e |
| admin | Telkomdso123 |
| admin | admin |
| support | theworldinyourhand |
| support | support |
| support | Qc!80ebor3#to#b |
| telecomadmin | admintelecom |
Above is a list of indihome default login usernames and passwords if you have never changed your router password.
Ok, now you have entered the router, then how do you secure the wifi so it doesn't get hacked?
First is to change your password by using symbols and numbers, for example like:
Vrory1234321#[email protected]
Such a password would be impossible to crack by the "Bruteforce".
But before that if you don't know where the option to change the wifi password is, look on the router page which leads to the "WLAN" option
The picture above is an example of my router, and what I put in the red box is the WLAN that must be clicked and the password box that I want to change.
After changing the password, don't forget to save!
Second is to turn off WPS, WPS in short is a feature on the router that allows users to connect to wifi without using a password.
This feature is the feature most often manipulated by wifi burglars to be able to connect to the target wifi.
Don't enable it, guys, if you can, just turn this feature off!
By using the 2 methods above, your wifi should be safe enough and you don't need to restart the indihome wifi again, but sometimes if the burglar is really nosy then he will use methods like duplicate SSID/name of your wifi and forces you to fill in the password on the phishing website page that he has created.
If that's the case, then you can only surrender or find the person and just beat them! It's hard, guys.
How to check how many people are connected to wifi
The method is quite easy, after you have entered the router in the above way, you navigate to "Network > WLAN > Associated Control List" or WIFI Client List, there will appear the connected device name, MAC address, and local IP address of the user.
Count and match whether it matches the number of connected devices in your house, if the number is excess, it means that you have conceded guys! Secure immediately.
Hot router, what to do?
Just like us, when we are hot, what we do is cool down, whether it's under a tree, in an air-conditioned room or even in front of a fan. For a hot router, you can move it to an air-conditioned room or buy a small fan that always cools it.
What causes a hot router?
The cause of a hot router is a continuous activity that uses a large amount of bandwidth, or it can also occur due to an attack by an irresponsible person.
But what often happens is because of the many activities at that time, the solution can be to cool the router or just turn off the router for a while, 5-15 minutes is enough to cool the router. Restarting indihome / restarting wifi will not lower the router temperature, so it's better to turn it off first.
How to overcome slow wifi because of this problem, the solution is to buy a better router, because the default router provided by the wifi service provider usually is the cheapest router. So with a little upgrade to a better router the heat problem will be avoided.
Interference from service provider
If this one should be beyond our control, guys, this problem can only be solved by a provider that provides wifi.
How do we know if it is interference from the provider / service provider?
LOS is an indication that the connection you are using has a problem, if you don't mess with your router then it's likely that the LOS light that is on indicates that there is a problem with the provider you are using.
The only way is to contact the provider and explain that the LOS light is on. Supposedly if the CS is smart then he will schedule a technician to check the network around you, but if the scale of the disturbance is large, for example an underwater cable breaks, the thing we can do is just wait patiently.
FUP Out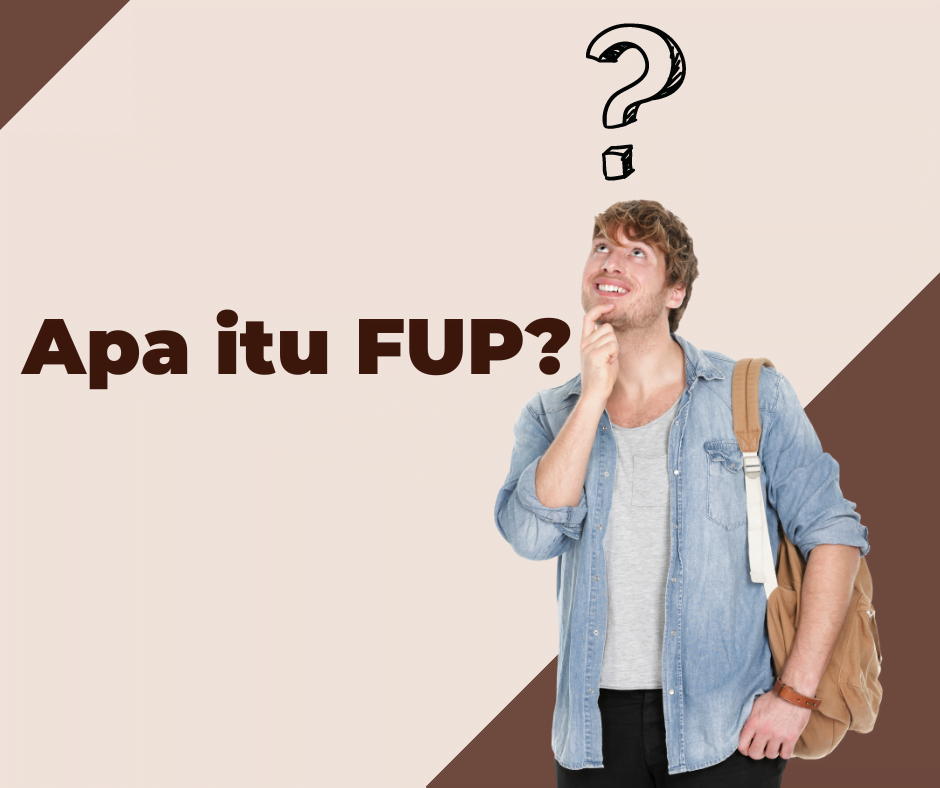 FUP or the abbreviation of Fair Usage Policy is one of the things that can cause your indihome wifi internet speed to decrease, or in other words, your internet quota limit.
The FUP limits also vary, some are 300GB, some are 500GB, some are 1TB, etc., for Indihome with a speed of 20Mbps, the FUP is around 500GB per month, and 30Mbps is 1TB.
After knowing that there is an FUP, you have to check whether you have used Indihome to touch FUP, if not, then it means that the problem from the slow internet is not coming from here.
Restarting Indihome wifi will not reset your FUP, so the solution to restarting indihome wifi is again not a solution to this problem, the solution is to save money or ask the red plate to increase the FUP, or even delete the FUP like other providers hehe.
Then how do we know how many GB we have using wifi at home?
To find out how much you use the internet at home, you can access the MyIndihome application and there you will see how much is used to access the internet.
For other providers, it seems that there is no need to look at FUP, because like Biznet, MyRepublic and several other providers, there is no FUP alias unlimited.
Closing
Wifi interference, especially indihome, which often occurs is annoying, but if we know what to do, we can at least minimize the possibility of interference.
Sometimes restarting the indihome wifi/router is also a solution, the function of restarting is to change the public IP that we use, because the IP may be problematic.
In addition to restarting your Indihome wifi/router, you can also request to refresh the connection from the center, because Indihome has always had problems haha.
That's how to deal with slow wifi and the steps to take when your wifi is slow, guys! Hopefully after reading this article your wifi will be wuzz wuzz!
If you have any questions, please comment below, I will answer as soon as possible
Thanks for reading!